Journal Publishing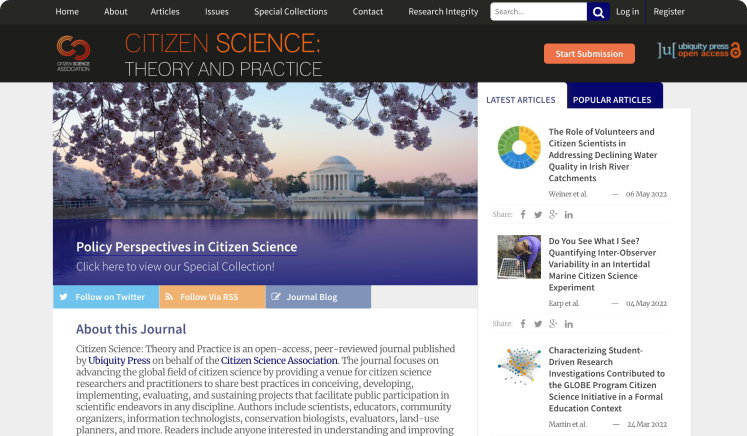 High-quality Open Access publishing with fair pricing
100% Open Access

Ubiquity Press is uncompromisingly Open Access, and all processes are fully optimized for the open dissemination of content. No paywalls ever.

Fair pricing

Built from day one to provide publishing on a lean and efficient basis, our pricing is proven to be affordable across all disciplines, including in the developing world.

Flexible models

We provide journals with both full-service and hosted models. Journals with APCs can also adjust these to create income for the parent society.