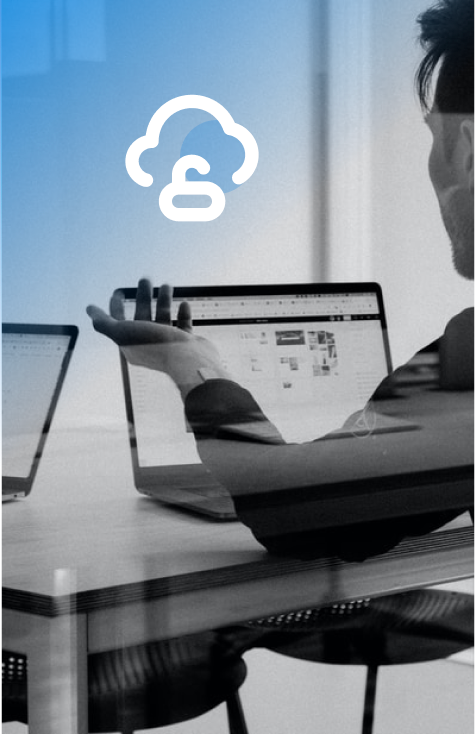 Who We Are
Ubiquity was founded by researchers who saw an opportunity to accelerate change towards Open Access and Open Science in 2012. We believe that the aim of academic publishing should be the widest possible dissemination of research, and are therefore 100% open access. To enhance the reuse potential and impact of research we also strongly support the publishing of all stages of the research lifecycle, such as data, software and preprints.
Along with operating our own highly cost effective press publishing Open Access journals and books, we provide universities with the infrastructure and services they need to run their own presses, as well as with professionally hosted repositories to cover all research outputs.
Our Values
Openness

We are dedicated to open access, open data, open science and open scholarship in general. We are also committed to open infrastructure, actively contributing to the development and maintenance of open source platforms that underpin our core services.

Trust

We work in partnership with researchers, universities and academic societies, and believe that all partnerships depend on trust. We guarantee to remain 100% open access and in support of open infrastructure.

Change

We believe that publishing and research communication need to evolve along with the needs of researchers. We challenge older models that impede the equitable exchange of knowledge, and encourage innovation.

Empathy

We empathise closely with our partners and community, and work hard to enable them to be successful on their terms. We have an open, supportive working environment, and encourage our staff to grow and develop.
Our Team
Rob Arnold

Software Developer (PHP)

Delaney Burke

Senior Software Developer (Ruby)

Imogen Clarke

Head of Editorial Services

Tim Colebrook

Editorial Account Manager

Jacob Collins

Senior Software Developer (Python)

Sioux Cumming

Editorial Account Manager

Francesco de Virgilio

CTO

Phylis Dugasse

Finance Assistant

Peter Ford

Product Delivery Manager

Heather Harvey

Repositories Account Manager

Rowan Hatherley

Software Developer (Python)

Danuka Hettiarachchi

Software Developer (Ruby)

Patrick Higgins

Editorial Account Manager

Michael Higgs

Senior Publishing Editor

Brian Hole

Founder and CEO

Kira Hopkins

Senior Editorial Account Manager

James Hurford

Software Developer (Python)

Tai Jantarungsee

Software Developer (Python)

Marianne Josserand

Chief Commercial Officer

Emily Kelly

Marketing Assistant

Paige Mackay

Senior Publishing Editor

Aaron McCollough

Product Director (Repositories)

Nazim Mohammedi

Open Access Advisor

Rees Morris

Frontend Developer

Tom Mowlam

COO

Salman Murad

Software Developer (PHP)

Adam Ross

Editorial Account Manager

Anastasia Sakellariadi

Editorial Account Manager

Tim Wakeford

Product Director (Publishing Services & Partner Presses)

Becca Watson

Marketing Manager

Laura White

CFO

Aimee Wright

Publishing Assistant
Francesco de Virgilio (CTO)
Francesco manages the technical maintenance, development and expansion of the Ubiquity IT, helping the Tech Team to shape the future of the online publishing services. He has previously hold leading engineering positions in mission-critical real-time IT services at Pole Star Space Applications, providing anti-piracy satellite ship tracking services and FIXR, the UK leading university ticketing platform, where he has shaped a large part of the services and IT systems. As a former geologist, with a background in the "hard sciences" and archaeology, Francesco has decade-long involvement in the Open Source communities. He is based in London, UK.
Brian Hole (Founder and CEO)
With over 20 years of experience in publishing and technology, Brian leads on strategy, and oversees all other aspects of the business. An active researcher in the field of archaeology, he also has strong roots in the academic community. Previous roles included platform development at Elsevier and data publication at the British Library. A passionate advocate for Open Science and changing the culture of publishing, Brian speaks regularly at conferences and workshops on these topics. Brian is based in Thessaloniki, Greece.
Marianne Josserand (CCO)
Marianne is responsible for products and market development by setting up the commercial strategy, combining market's requirements, technical needs, and business development. She joined the open access movement back in 2003 with BioMed Central and has felt passionate about open scholarship ever since. She's eager to assist researchers, learned societies, universities, and other research bodies in disseminating their intellectual output as widely as possible. Marianne is based near Marseille, France.
Aaron McCollough (Product Director: Repositories)
Aaron is responsible for the product strategy and day-to-day service of the Ubiquity Repositories product, as well as managing the Repositories team. Aaron has an extensive background in libraries, university presses, and scholarly communication. Before joining Ubiquity in 2019, Aaron led publishing teams at George Mason University, the University of Illinois Urbana-Champaign, and the University of Michigan. Aaron is based in Chattanooga, TN, USA.
Tom Mowlam (COO)
Tom is responsible for publishing operations with a focus on production. He ensures the excellent quality of Ubiquity Press publications, as well as the efficiency of operations and high scalability of the platform. Previously he was Production Director at BioMed Central, where he worked for 12 years and was responsible for running their offshore operations. Tom is based in London, UK.
Tim Wakeford (Product Director: Publishing Services & Partner Presses)
Tim runs the publishing services team and is responsible for supporting Ubiquity Press and all of the presses on the Ubiquity Partner Network publish journal and book content. Having joined Ubiquity Press in Spring 2013 from BioMed Central where he was Senior Production Editor and had worked for three and a half years he sets and coordinates the editorial policy and support for journals and book projects, ensuring adherence to publishing ethics guidelines. Tim is based in London, UK.
Laura White (CFO)
Laura is a qualified accountant and responsible for the control, analysis and reporting of the Company's finances. Laura joined Ubiquity following 11 years at Credit Suisse, working from the front to the back of the business, most recently within the Chief Operating Officer team. Prior to that, Laura was in the audit division of Deloitte and Touche, working with clients in the media sector. Laura is based in London, UK.