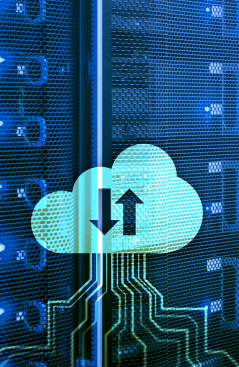 Technology
Our platforms are based on highly scalable cloud technology. We guarantee uptime, performance and information security, and are ISO 27001 certified.
Where possible we base our platforms on open infrastructure, and contribute our code to the broader community.
We also integrate with community, industry and open source initiatives and standards that improve functionality and user experience.
Open Source Partners
We believe in the power of open source communities to create the highest quality code and to have the broadest possible impact. We work with the following key organisations to build better solutions than we could alone. Our open source and industry collaborations also ensure that Ubiquity's partners will not be locked in to proprietary software or publication outputs.
The Public Knowledge Project (PKP)

OJS, developed by PKP, is the default journal management system behind our journals platform. We are dedicated to running OJS for the long-term, and we will continue to help improve the platform based on the experience of our editors.

Samvera

Hyku is the new multi-tenancy repository system built on top of Samvera. We are fully committed to building a next-generation repository along with the rest of the Hyku community.

OPERAS

OPERAS is a consortium of organisations dedicated to furthering open access and open science in the humanities and social sciences (HSS). We currently operate the OPERAS Metrics platform, which provides open publishers with consistent book-level metrics. We are also actively contributing to its code with other members.
Key integrations
ORCID

CrossRef

DataCite

Hypothesis

iThenticate

TrendMD